Greater Boston's Definitive Resource For Commercial Laboratory Real Estate Discussion & Analysis
• Gillette's South Boston factory and adjacent areas may be emerging as a biotech frontier following a series of acquisitions and other events.
• Tenants absorbed 161,000 SF, the 23rd straight quarter of rising occupancy levels as vacancy remained stable at 1.5 percent.
• Cambridge Crossing has the city's lone remaining built-to-suit opportunity larger than 200,000 SF.
• Foundation Medicine is believed to be close to a lease for 491,000 SF in a Seaport build-to-suit with an option to expand to nearly one million SF.
• SQZ Biotech became the latest biotech firm to fuel leasing momentum at Watertown's Arsenal Yards.
and much, much more!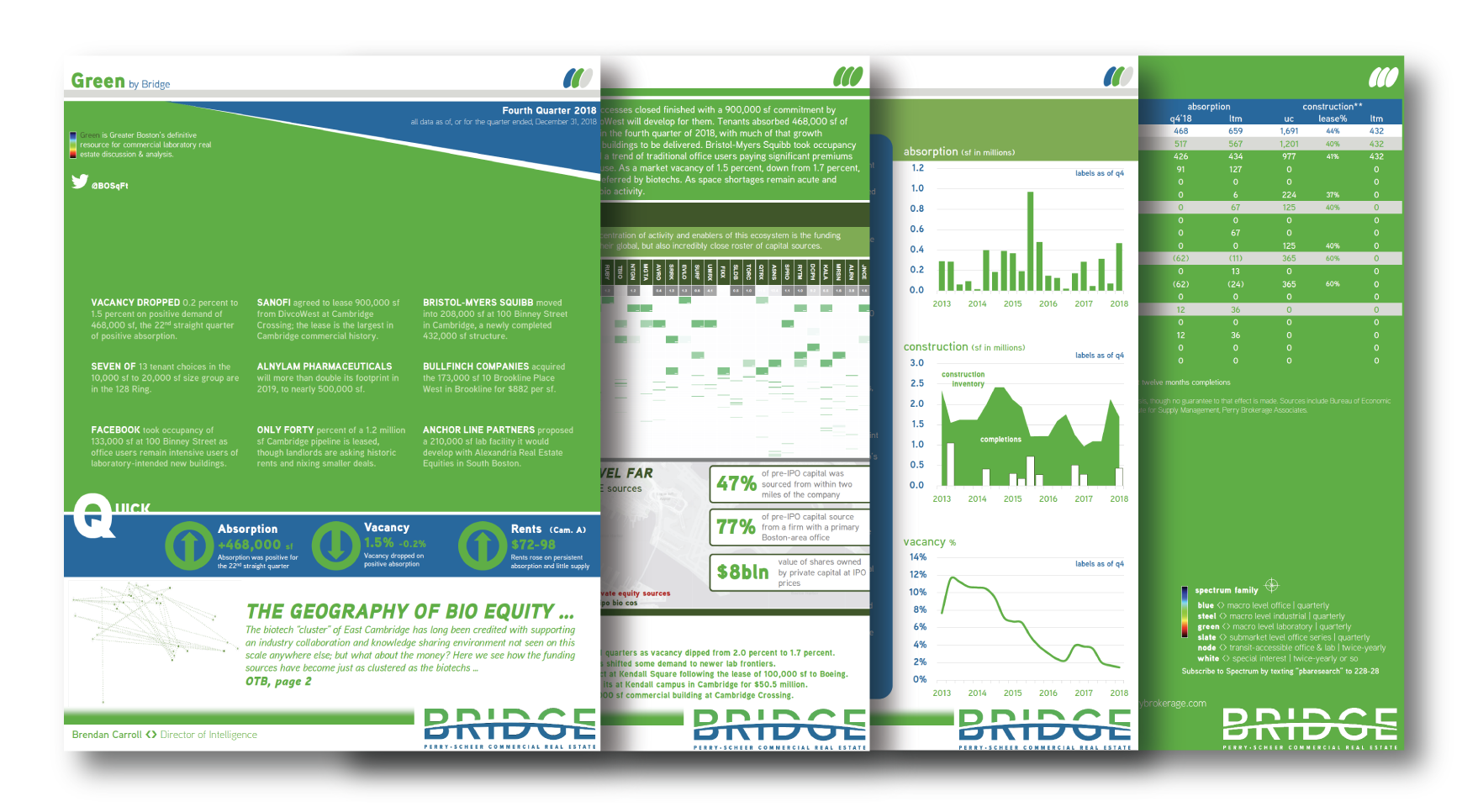 • 22nd straight quarter of positive absorption as occupancy increased 468,000 SF

• Sanofi agreeing to a 900,000 SF lease at Cambridge Crossing, the market's largest bio deal ever!

• The completion of the 432,000 SF 100 Binney Street & occupancy of Bristol-Myers Squibb

• A continued absorption of lab-intended space by office users, this quarter by Facebook

• Alexandria's new involvement in a South Boston proposed laboratory facility